Hi Everyone,
We have been working very hard in the last few months to get a new version CDR-Stats out, and we are happy with our progress and could not wait to share some of it with you.
The new CDR-Stats will be multi-tenant but also multi-Switch, meaning the cost of support integration with other Switches like Kamailio, Veraz, 3CX will be much cheaper,
our main focus is FreeSWITCH and Asterisk, but V3 will come with many connectors to support other Switches.
Furthermore, this version of CDR-Stats includes rating, so it can calculate the cost of calls.
Here to keep you waiting a little screenshot of the Map view on CDR-Stats V3 powered by leaftlet (http://leafletjs.com/).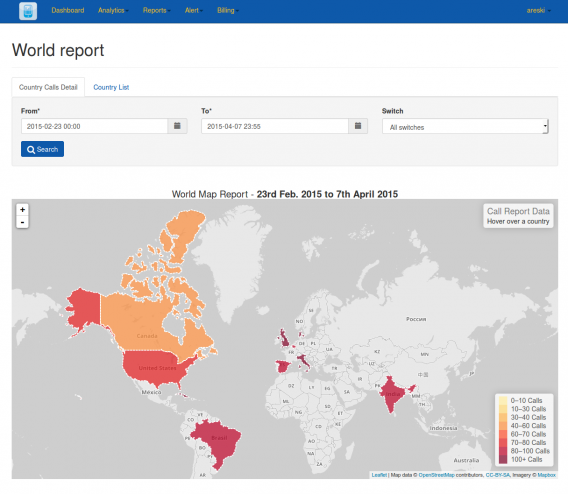 Stay tuned, more coming soon,
/The CDR-Stats Team.