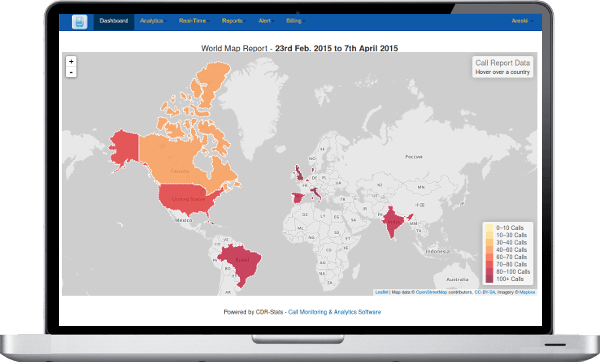 World Map - Monitor calls by country on a world map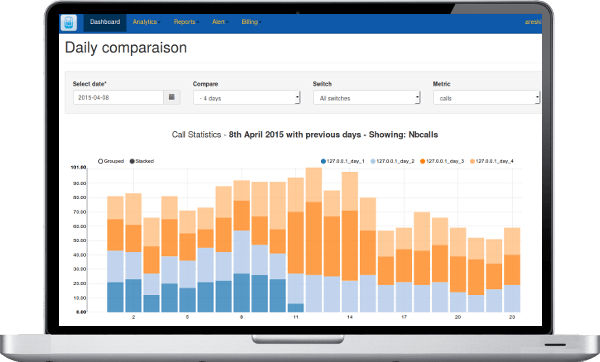 VoIP Monitoring - Monitor call records in realtime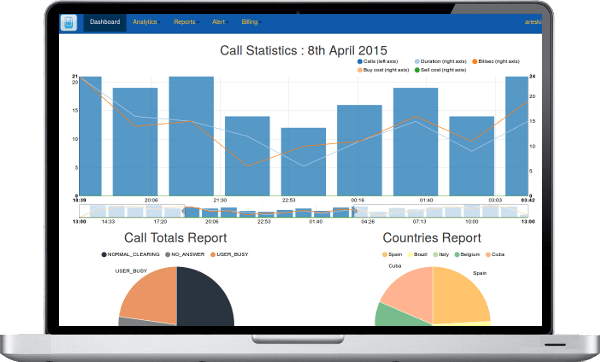 Call Analytics - Get detailed reporting on multiple telecom switches
The Professional's Open Source Call Analytics Solution
"CDR-Stats is by far the best open source call reporting software for Asterisk & FreeSWITCH…"
What is CDR-Stats
CDR-Stats is a web based CDR (Call Data Record) billing mediation platform with call rating and CDR analysis for multiple tenants having the capability to support Asterisk, FreeSWITCH, Kamailio, and almost any other open source and proprietary switch CDR format including Cisco and Alcatel-Lucent.
How it works
Features & Benefits
CDR-Stats is free and open source, with web pages designed to be fluid and responsive suiting a range of web browsing devices. CDR-Stats utilises the high performance scalable database, PostgreSQL, to efficiently interrogate many millions of CDR.
Get Started
Deploying CDR-Stats is straightforward with our beginner's guide, install scripts and documentation. Professional Installation and support is also available from StarBilling allowing you analyse call data rather be concerned with the technology.
Enterprise deployment
CDR-Stats is aimed for telecoms companies who want to bill their clients for telephone calls or perform carrier reconciliation as well as larger organisations who need visibility on their telephony costs and calls.
We offer installation, integration and training services starting from €475 Euro, see http://www.cdr-stats.org/pricing/ for more details.